I've been travelling on motorcycles ever since I got my licence 15 years ago at the age of 17. I started by riding all over the UK, but pretty soon that felt too small and so I headed to France…
On my first big trip, I landed in Calais, rode off the ferry, got lost within 5 minutes and pulled over into a quiet country layby. I had no idea where I was going, where I would stay that night or which road to take (I forgot to buy a map). There was a Frenchman in his car not far from me.
I walked over and asked if he could point me in the right direction. This stranger was the very first person I spoke to while motorcycling abroad…
He pulled out his phone and called his daughter. Told me that he had a business meeting to go to, but that his daughter would be here in five minutes and that I should follow her car back to their house where I could stay the night.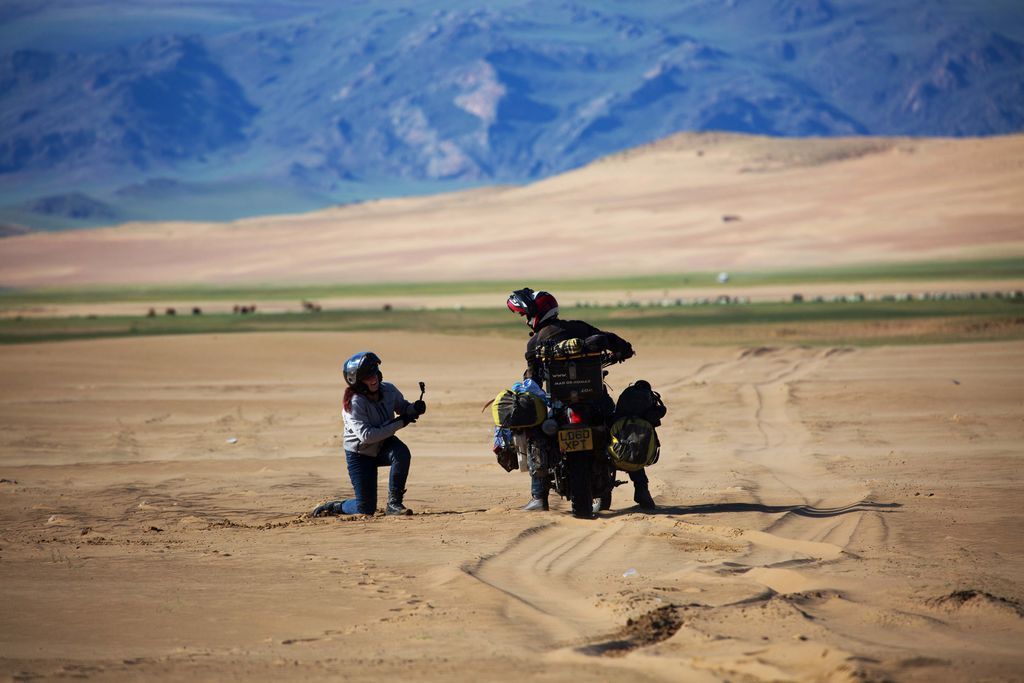 ...