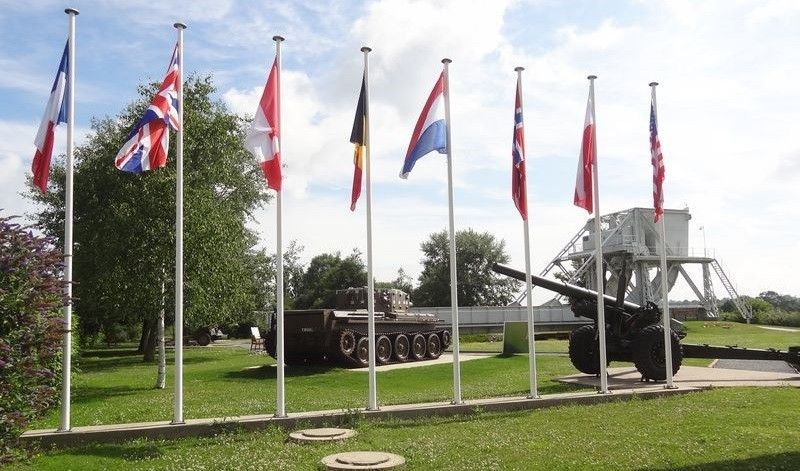 To reach Normandy from the Loire valley on a motorcycle, I would have thought a Harley would have been more logical. Not Necessarily the U.S. Army old model , the WL750 called "Liberator" is a bit too rustic, but bike like the Fat Boy would have been ok for me. I even thought for a second to take my Harley 1200 XL Forty Eight. Never mind, I'll rather go with my old faithful BMW R 1200 GS, the bike I know best although it's a german bike...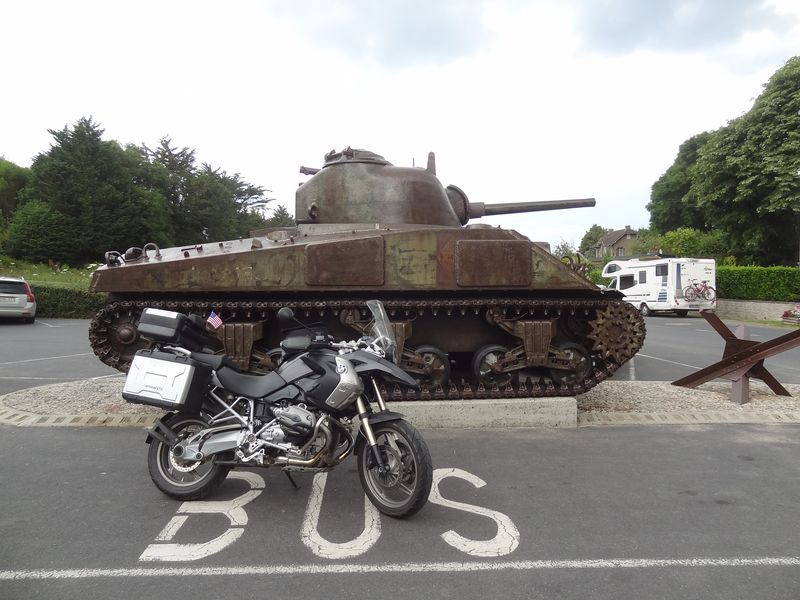 Everything is alright and to reach the coast by Le Mans and Lisieux is a formality. Everything is good, right, except this fall's sky in which are jostling very threatening clouds. They are coming closer to me, not at the rhythm of the drum, but at the one of a thunder. And the usual scenario is repeating endlessly : one drop, then one second and before I have the chance to count the third one , it's a real flooding that drops on me. Should I recognize a symbol of the landing ?. In my opinion, I am luckiest than those soldiers, who came here to be killed. As a replacement of heavy artillery, I will only get water on me. Fortunately, this rain will be as short as suddenly. But that was enough to wet me to the bones. Nevertheless in a tenth of a second, I measure all the happiness of being able to go to this green Normandy's landscape on autumn 2018, but not on June 1944.
After several coffee breaks, and nearly 300 km telling myself how much I love this old motorcycle despite the fact that I have all the new models of BMW in my garage. I finally arrived at St Laurent sur Mer, where the Landing took place.
Here is finally the famous Omaha Beach. The beach is empty and is so long, so impressive, and so calm. It's hard to imagine that 75 years ago, one of the most deadliest episodes of the Battle of Normandy took place here. It is not possible not to think about the movie scenes of the "Longest Day" or "Saving Private Ryan". We suddenly realize even through those movies, the hell lived by those young soldiers. The night is falling on the english Channel, and we're about to reach our hotel, time to go back to the bike... Now, I can say that I am one of those who've seen Americans people on Omaha Beach.
...