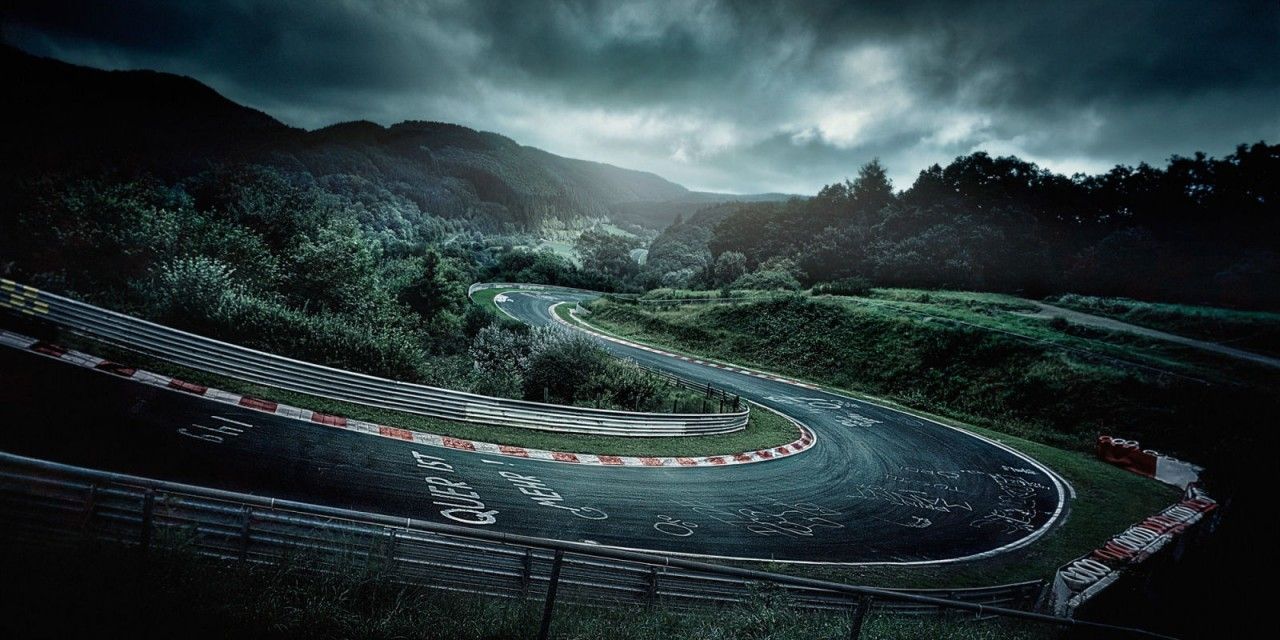 Near Cologne, in the heart of the Eifel forest in Germany is one of the most mythical racetrack: The Nürburgring.
Created in 1927, with a length of 27 km and with more than 177 turns, it is a unique place in the world for all lovers of speed who want to aim to get their wheels on track.
Nicknamed "the Green Hell" by F1 driver Jackie Stewart and considered as one of the most dangerous circuits in the world, its unrolls his 20 km loop uphill and downhill.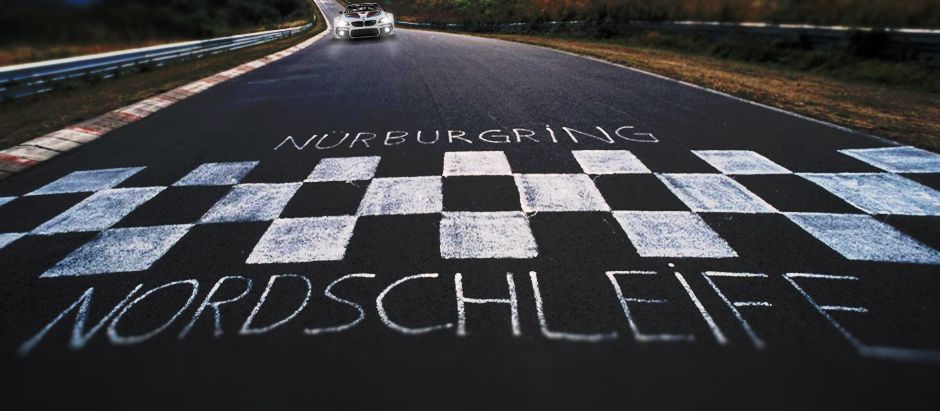 The Northern circuit or Nordschleife loop does not catch the first stroke and it takes many turns to familiarize itself with its selective layout. There are all the ingredients: blind curves, cant, fast portions and tight pins, all in a relief and a unique natural scenery with slopes up to 16% and often a delicate weather (fog at its summit).
There are many different painted tags, some of them in memory of missing pilots. Moreover most manufacturers and racing teams come to test their latest models and challenge them.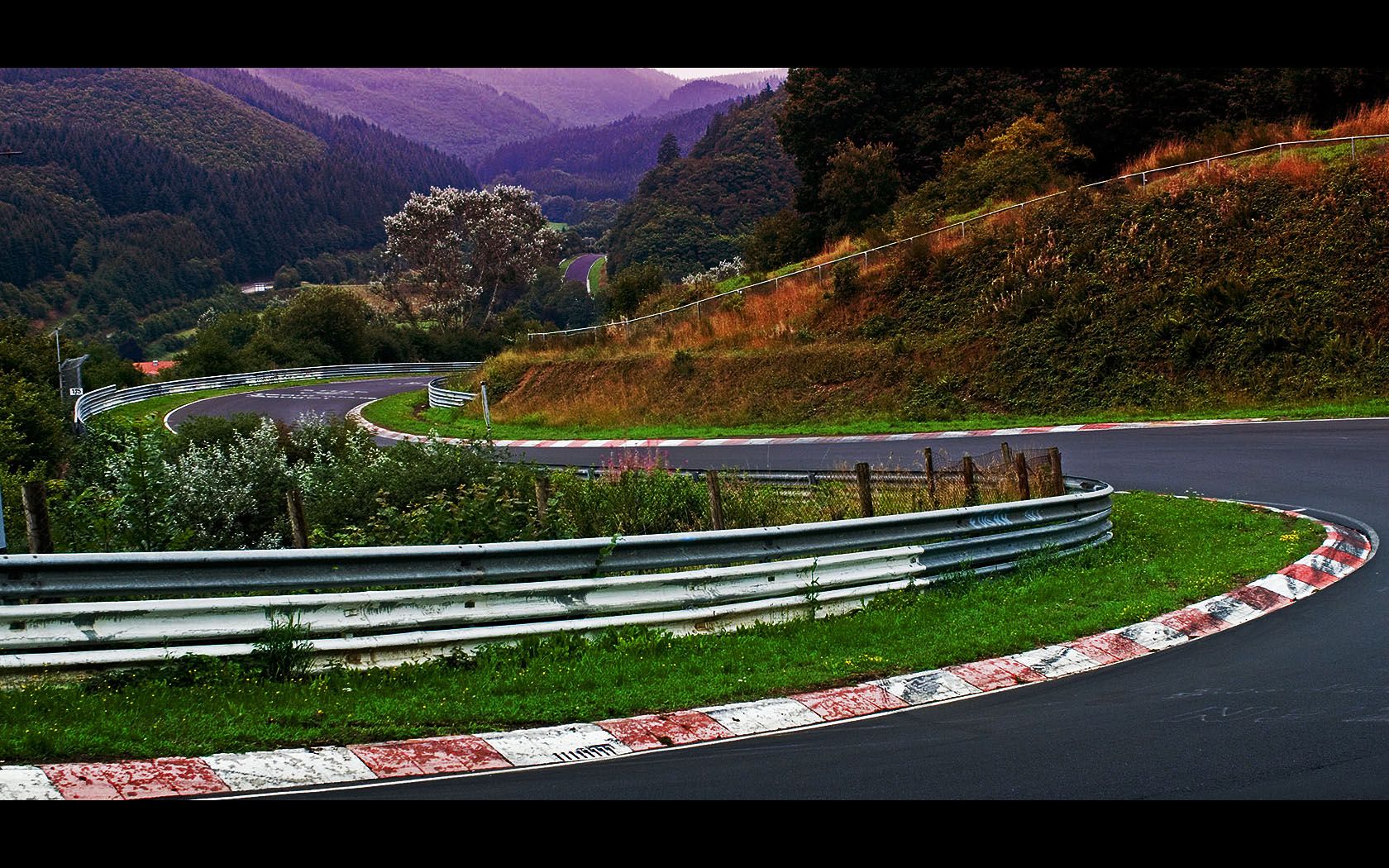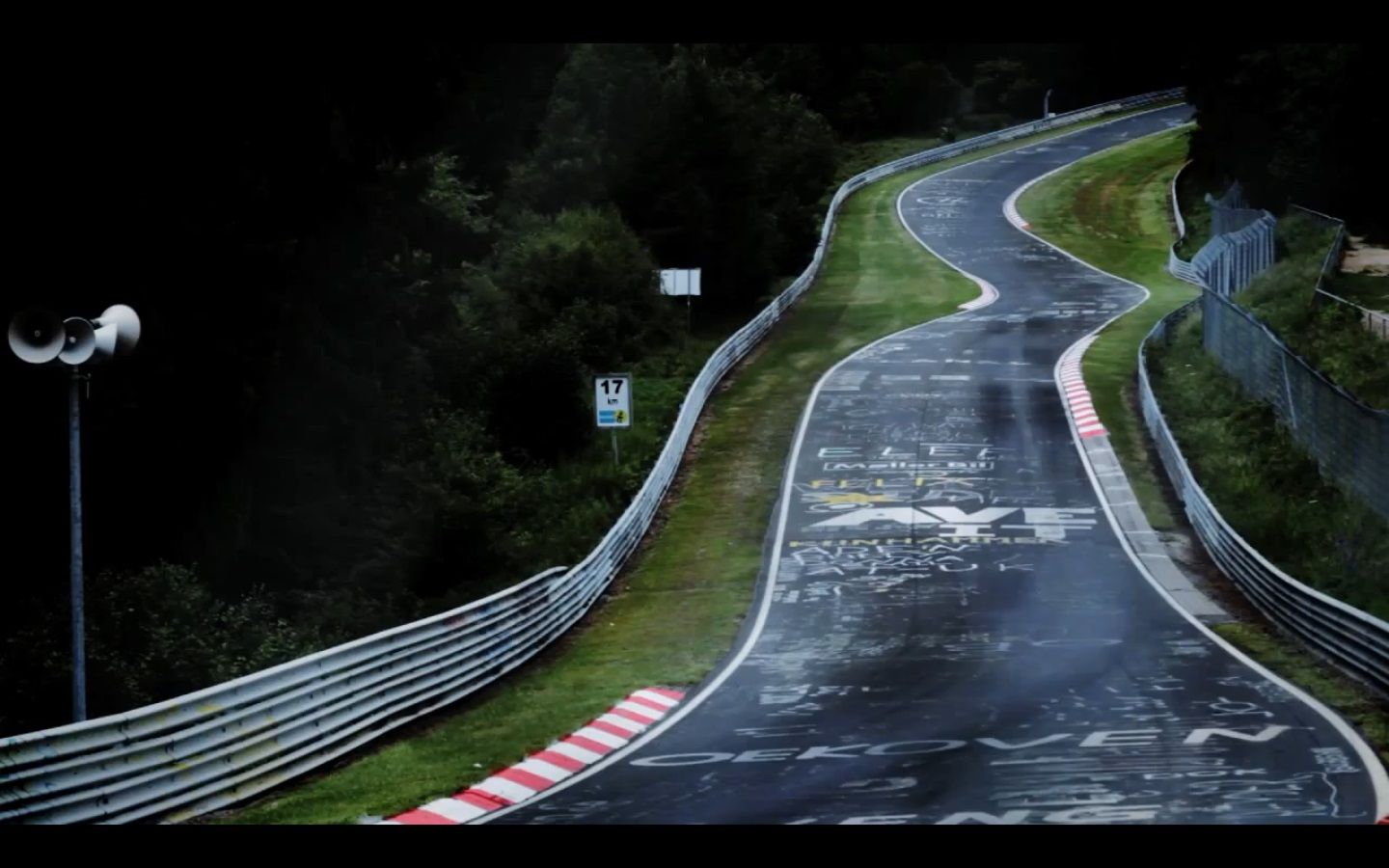 The Nordschleife, which became too dangerous, was withdrawned from the F1 world championship. It was also on this circuit that Nikki Lauda had his serious accident at the German Grand Prix in 1976. He was also removed from the motorcycle Continental Circus for the same reasons. The track is still used for the endurance championship for the Nürburgring 24 hour race.
In 1984 a new track was opened nearby which hosted again the F1 and motorcycle Grand Prix in the 90s before it was transferred to the Sachsenring.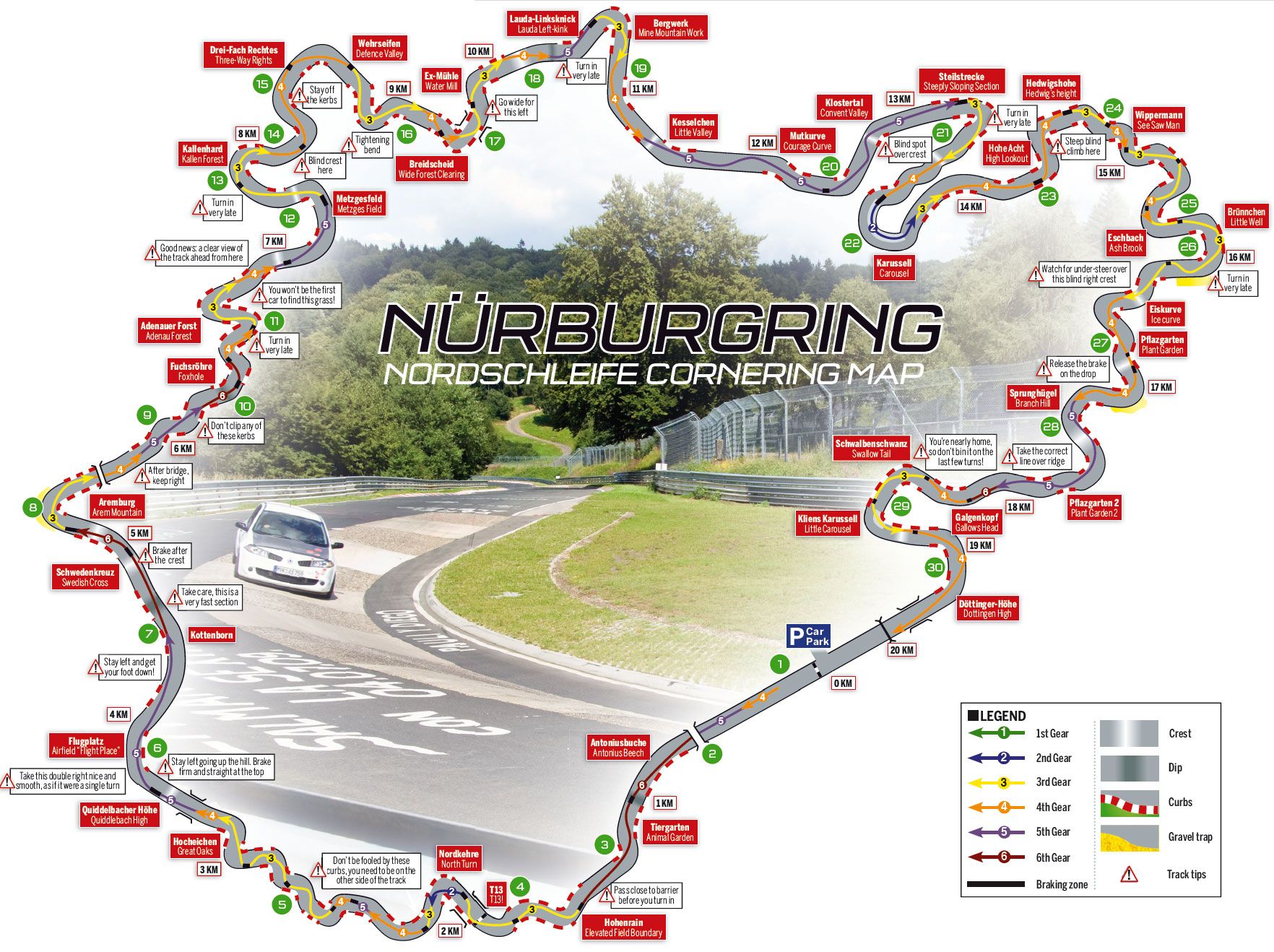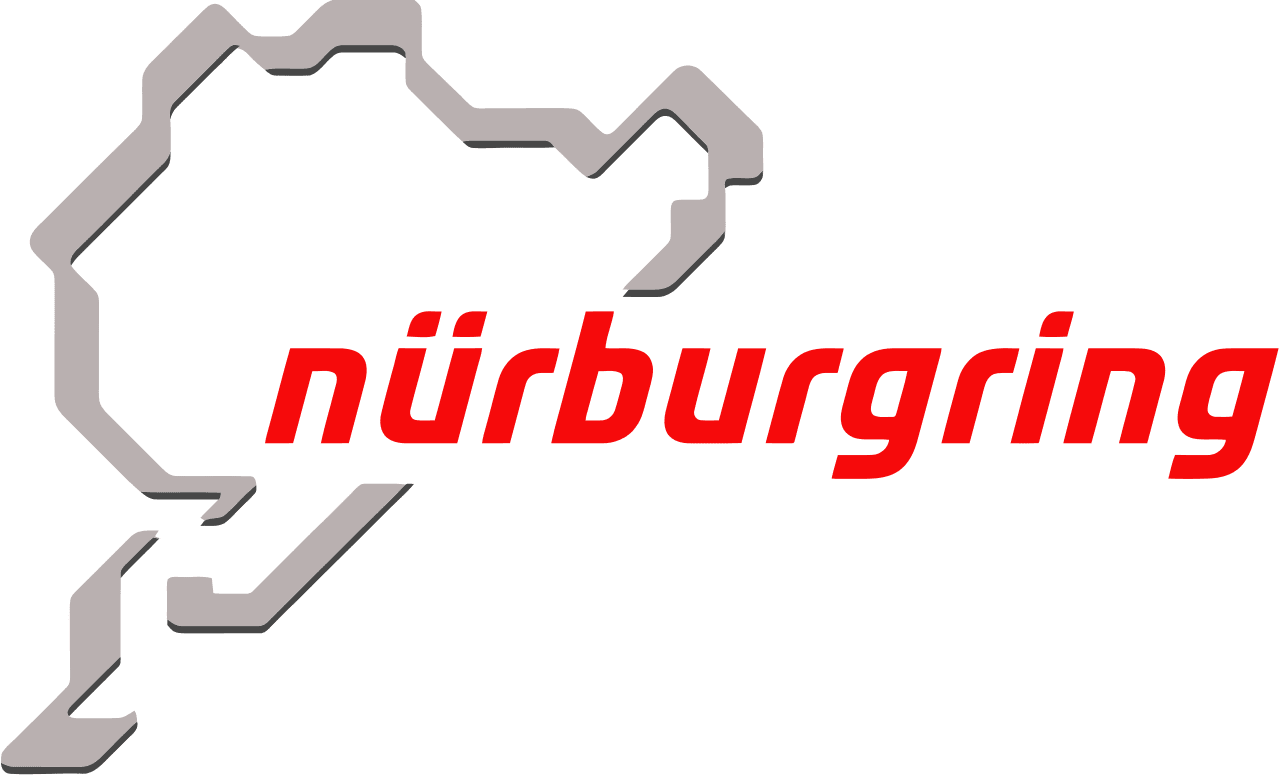 Today this circuit is an open road accessed by a toll where every owner of a motor vehicle, from the sports car to Formula GT, comes to test the power of his engine. But there are also all kinds of vehicles, from motorhomes to tourist buses, motorbikes or vintage cars. Ride it with caution because the road regulations that applies are not those of a racetrack as it is forbidden to overtake on right even if one can ride there without speed limit.
The track record is held by a German driver with a Porsche 956.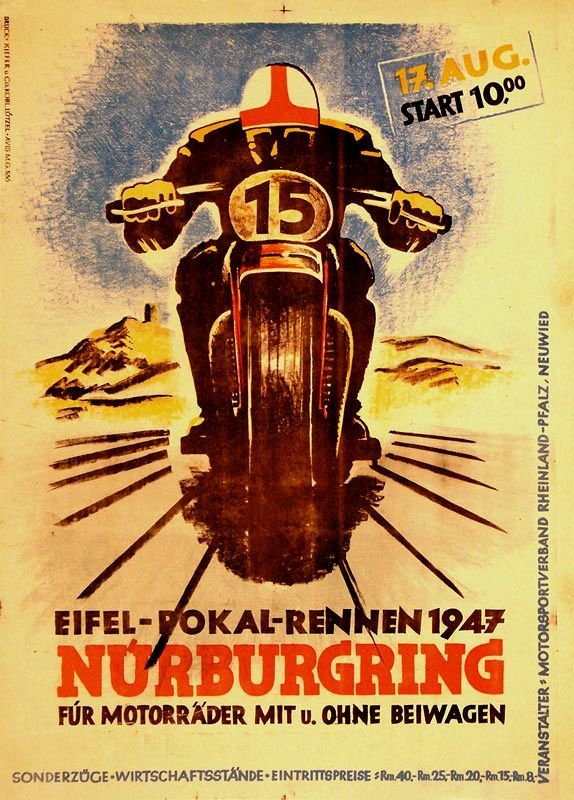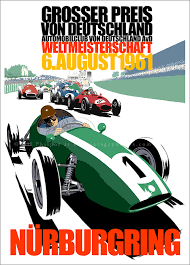 You can get the opportunity to experience the ride on the Nürburgring by joining our tour "In the heart of Europe" as It's included in our program. A thrilling moment.