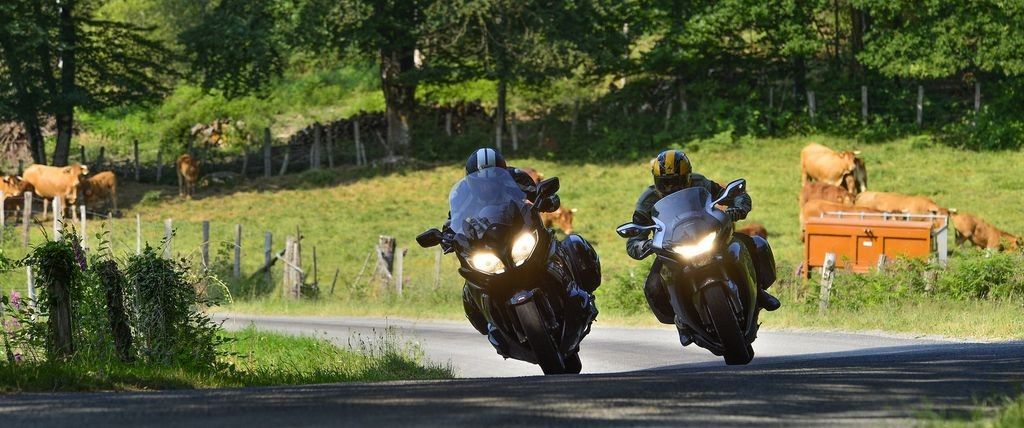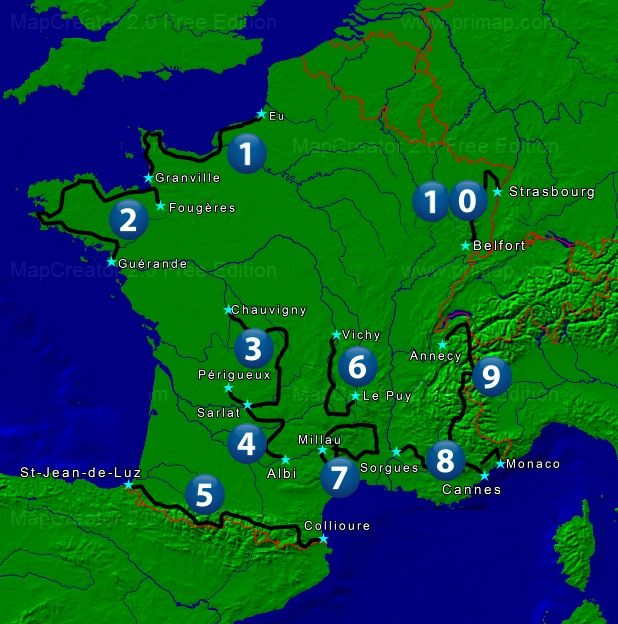 Motorcycling the beautiful roads of France is the best way to discover this diverse country. With our motorcycle tours designed as treasure maps, we will guide you from one breath-taking discovery to the next, taking care of the logistics while you focus exclusively on the pleasure of riding your motorcycle at your own pace. Ride In Tours frees you from the hassle of organizing a trip while providing you some of the very best motorcycling routes in France. Relax and enjoy the experience.
Ride In Tours can adapt trips to suit your needs, including flexible lengths of stay, additional nights, accommodation type, dates, rental bikes, etc. Combine several tours and get a lower rates (contact us for details). Our rates apply based on two people travelling on a motorcycle; a lower rate is available for larger groups.
Take time to visit the most spectacular sights in France. Enjoy the sightseeing attractions at each stop, which are selected from heritage villages officially designated "The Most Beautiful Detours of France". Our tours highlight the history of the regions through which we travel and our itineraries are set to enhance your riding experience.
Your vacations with us will never be a race against the clock !. For your accommodation, we will book traditional, independent and well-located hotels that meet a set of specifications based on uncompromising respect for your comfort, service, and cleanliness.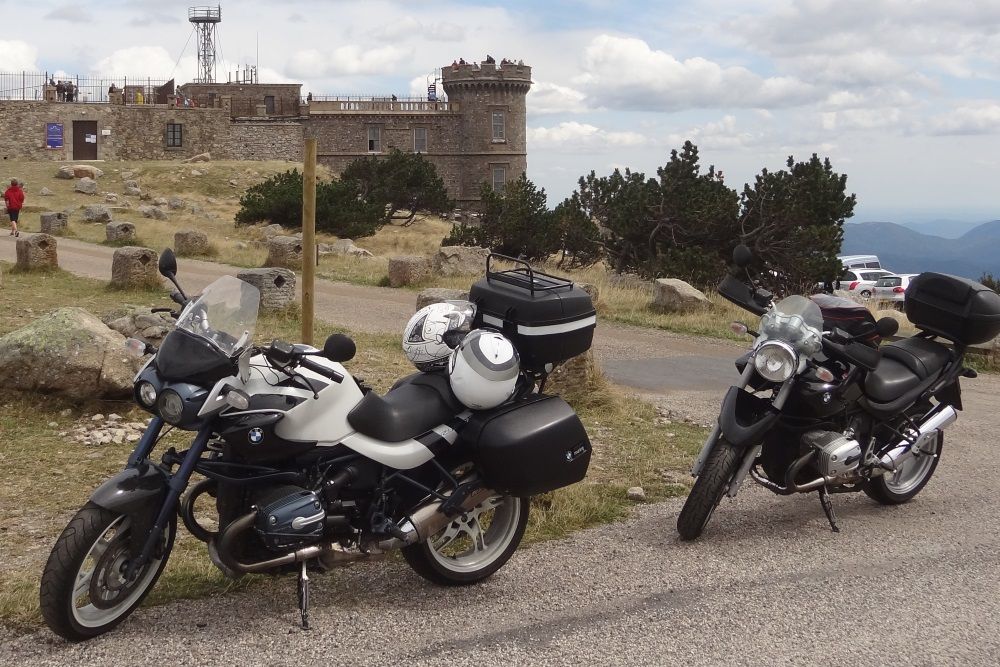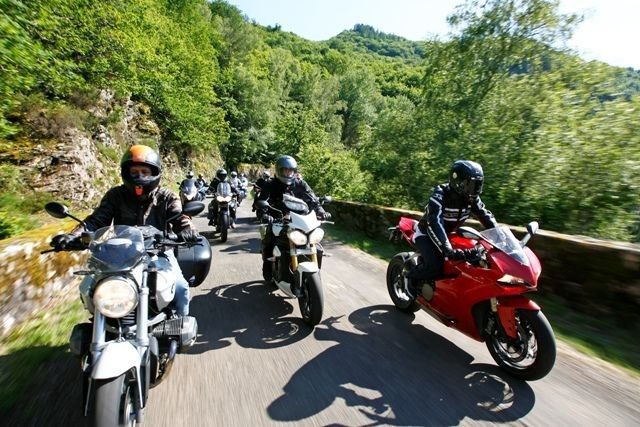 For any other tours or special requests (itinerary, level of comfort, number of days, budget, etc) contact us to get a quote. We can provide a motorcycle rental for all our regional tours