The « Loire à Vélo » bicycle itinerary, is a famous cycling route known all over the world and precursor of many cycling routes in France and Europe since then. Created in 1995, it has continued to develop and equip itself in order to provide to the thousands of cycling tourists who travel on it each year a high quality level of services and suitable accommodation.
The itinerary, which spans over 2 regions and 6 departments, crosses the most beautiful regions and sites along the Loire, the wildest river in France.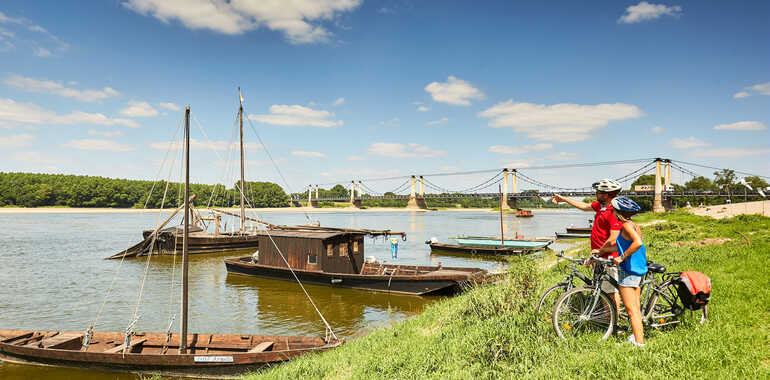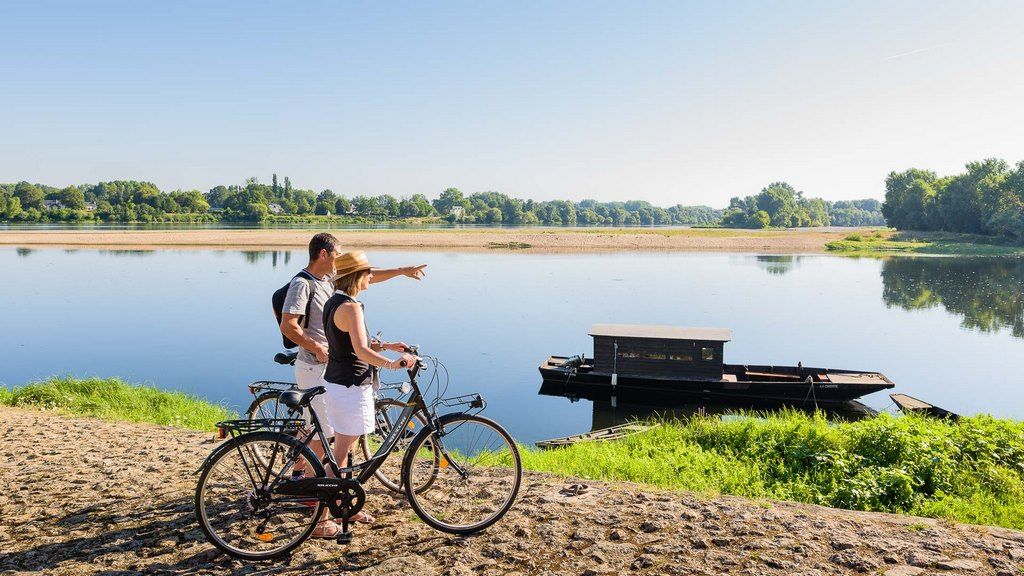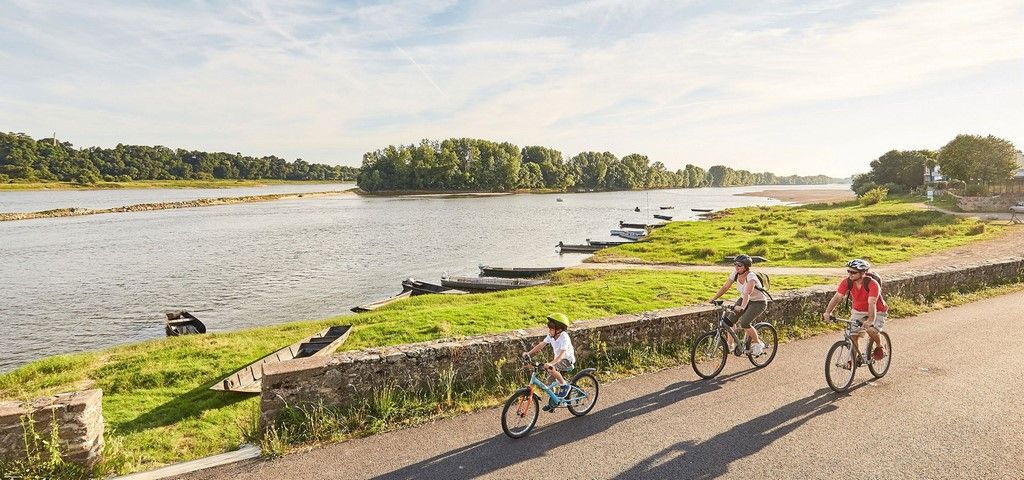 Pedaling along the Loire on bike means taking the time to contemplate and admire the UNESCO listed landscapes of the Loire and fall under the spell of the superb mansions and castles which have made the heydays of the history of the Loire valley.
Ride in Tours agency is a certified supplier with both "Accueil Vélo" and "Loire à Vélo" labels, thus meeting the requirements of the charter of hospitality and services for cyclists.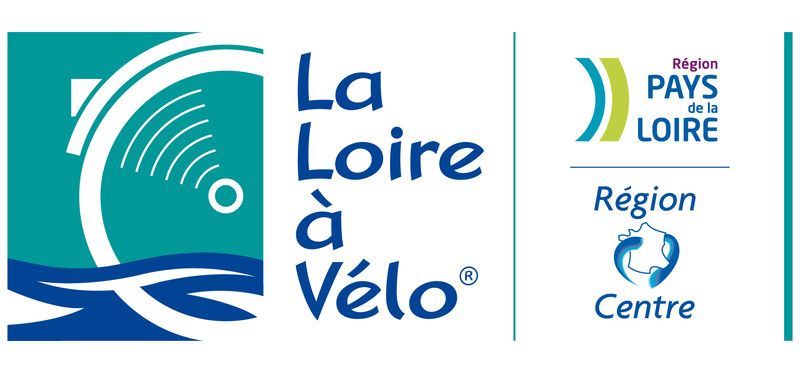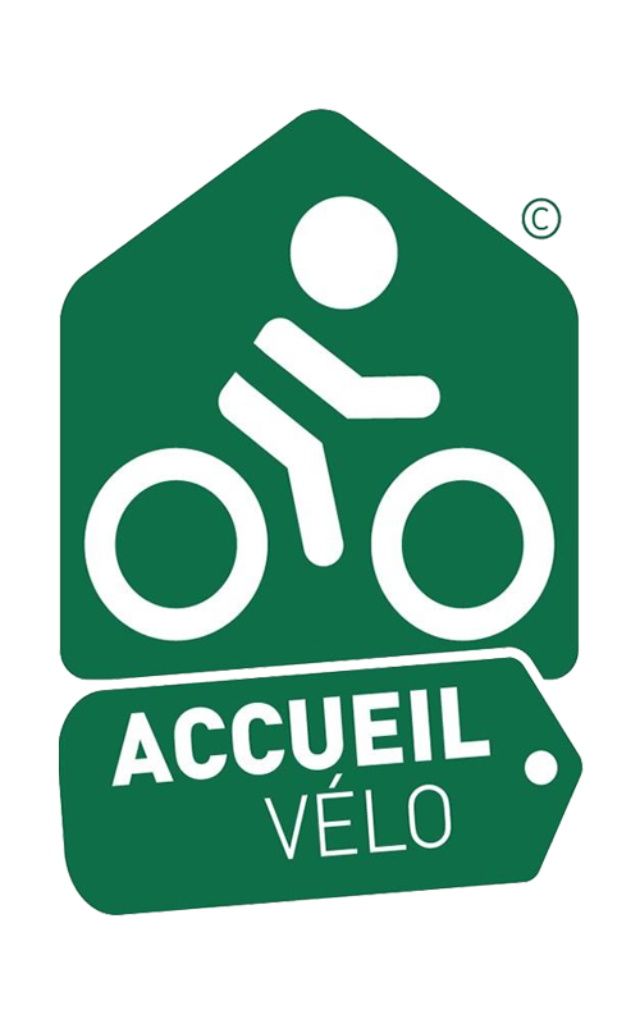 Our bicycles rental models
Our bicycle rental agency offers a large fleet of classic bikes (VTC) and electric bikes (VAE) for a day or more, for a moment of freedom on the circuits of the Loire by bike road.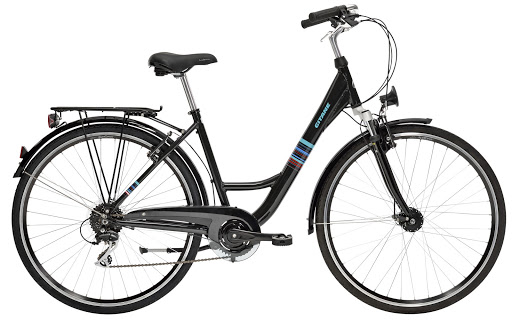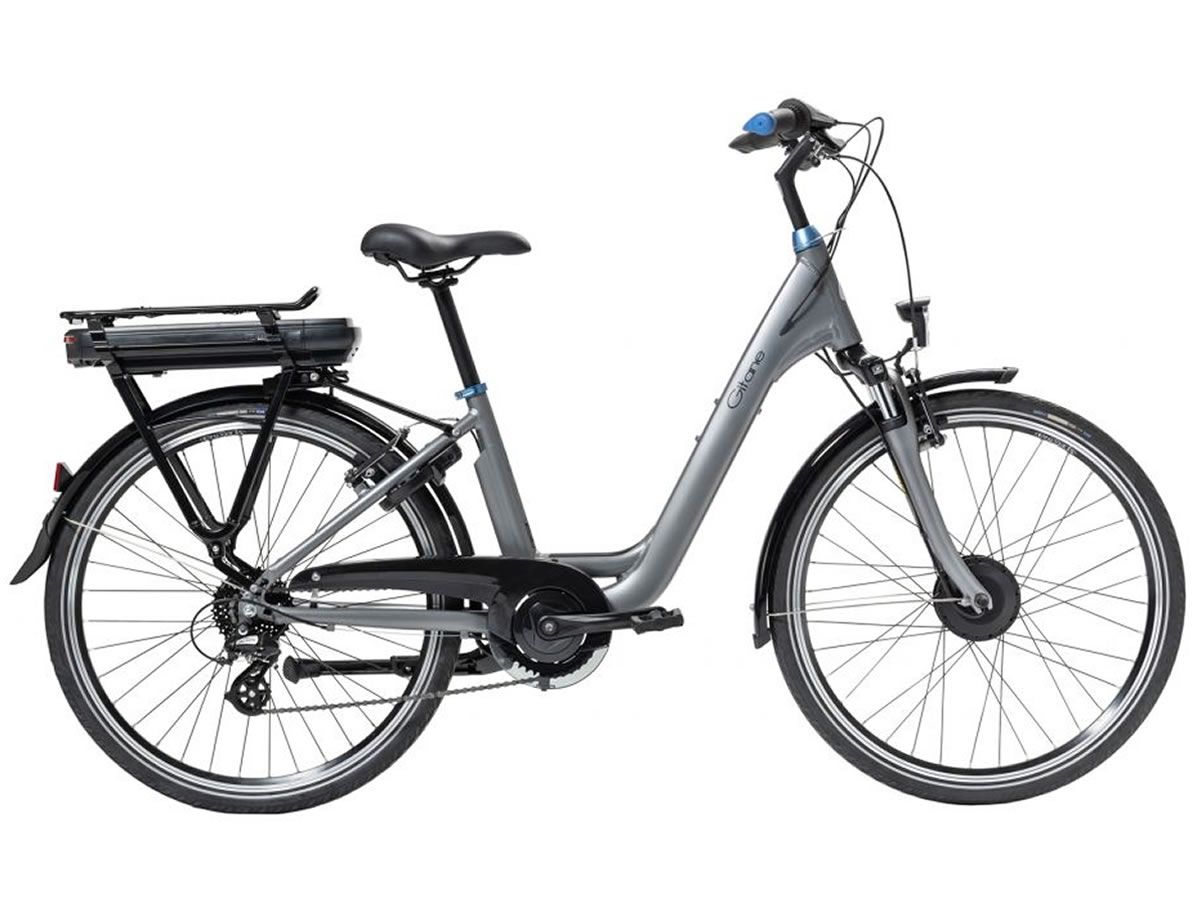 Bicycle rental rates (Classic and electrical)
Day /
Bike type

1 day

2 days

3 days

4 days

5 days

6 days

7 days

8 days
Day /
Bike type

9 days

10 days

11 days

12 days

13 days

14 days

15 days

+ 15 days
This rental prices include a bicycle pump, an anti-theft device and a puncture repair kit. These rates are per day and not per 24 hours range. If you take a bike at 12 noon to return it the next day at 12 noon, it count as 2 rental days.
For any rental request for more than 15 days or per month, contact-us for a quote.
Accessories available for rental
Helmet
rear bag (pair)
Child seat
front bag
Front panier
Phone holder
Documents requirements for bicycle rental
For every rental we ask a valid identity document (passport of ID card) and a valid credit card for deposit.
Opening hours
Bike pick-up can be made from 9 am every day and return is possible until 7 pm. For any request outside these hours as well as for Saturdays and Sundays, by reservation only.
How to reach our location
By bus from Tours train station: Line 50 towards Bois de Plantes, Aliénor d´Aquitaine stop. We can pick you up at the station in St Pierre des Corps or at your place of stay with fees.
If you come with your own vehicle you may park it free in the neighboring streets near our office.
Our office is situated at 800 meters from the bicycle itineraries of the Loire and the Cher river (see map at bottom of page)
Itinerary of the Loire on bicycle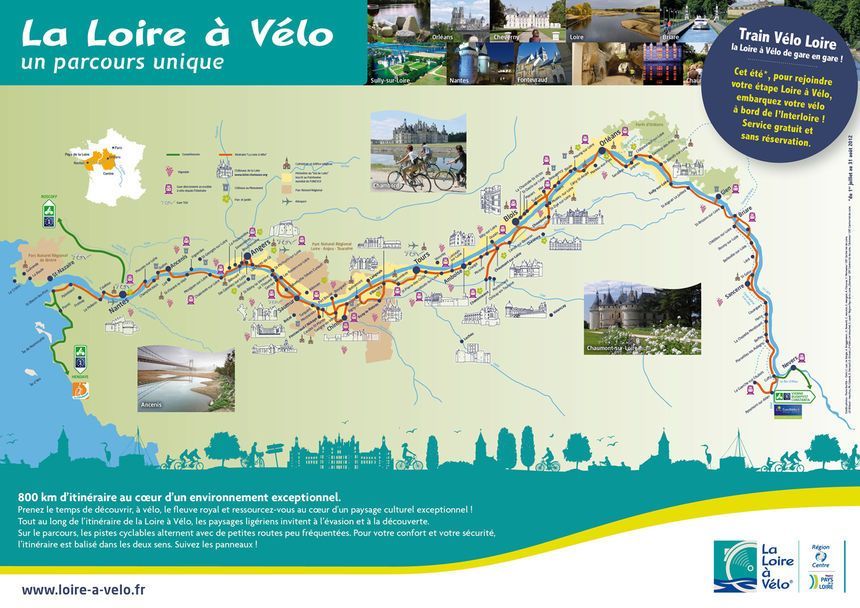 The Loire à Vélo route is very well signposted and you will have no problem finding your way. However, we provide you with suggestions for tours departing from our location for one or several days. You can use our printed sheets with the route of the Loire by bike or follow from the map below. We can provide you on request with the track in GPX format to insert in your GPS or smartphone.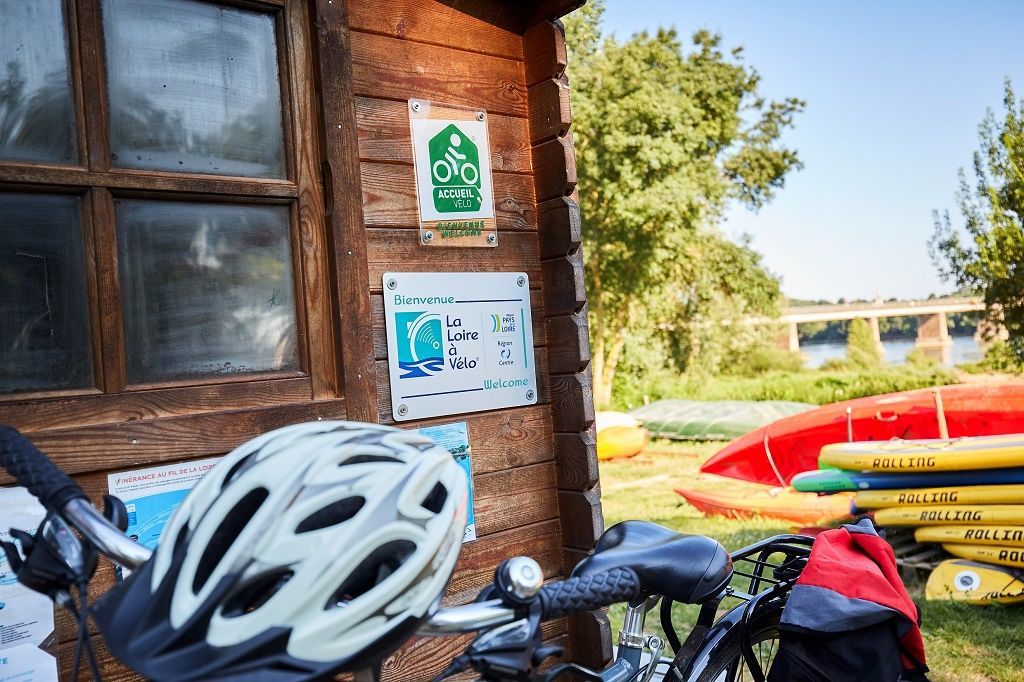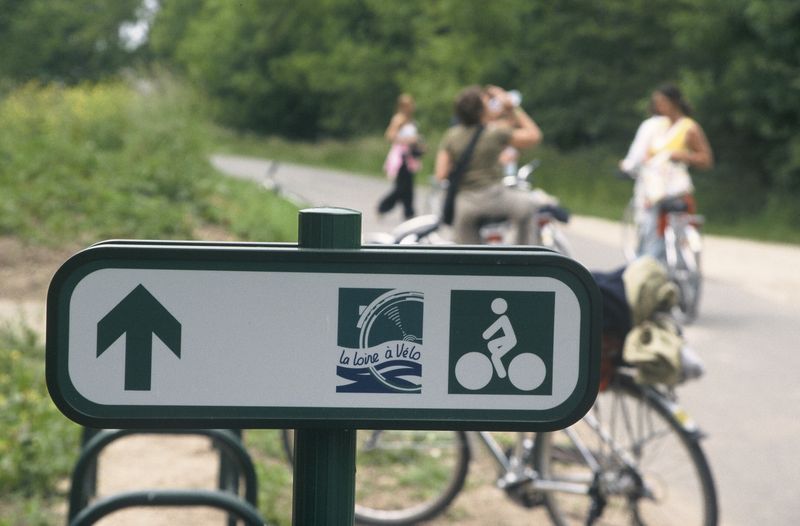 We recommend using the OsmAnd offline mapping application (Android and IOS) to follow the track without the need for the mobile phone network. Tutorial available here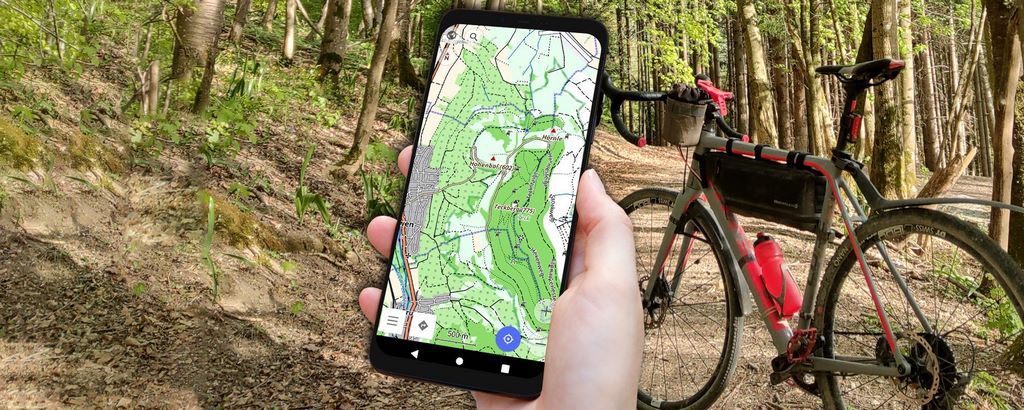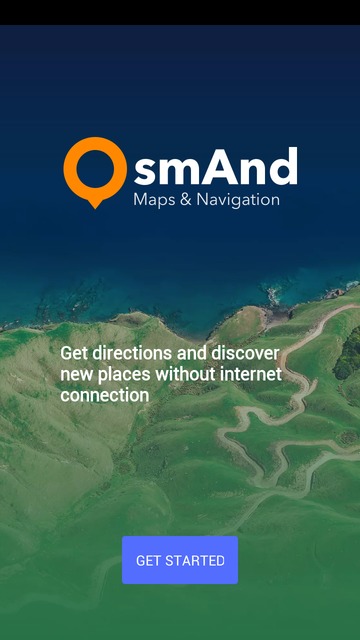 Add-on services
To facilitate your cycling holiday in Touraine Val de Loire region, Ride in Tours offers the following services (on reservation and subject to availability)
Delivery of bikes at your hotel or location (east of Tours perimeter) : delivery rates on request.
Drop off on bicyle in another city on the Loire à Vélo itinerary : fees on request
Luggage storage: we can store your luggage free of charge in our office during your bicycle ride.
Our bicycle self-guided packages
As a travel agency, Ride in Tours also offers its self-guided cycling packages over 2 or 3 days and over 6 days (in progress). Accommodation in standard or superior category. Do not hesitate to contact us for all your special requests.
For more information
To help you prepare and organize your next bicycle excursion along the Loire and its affluents, you can check the following official websites :