Don't want to spend time in the preparation and organization of your next motorcycle holiday ?. Let us do the planning and organizing, then enjoy the pleasure of worry-free riding throughout France. Let your guide take you to the best "motorcycle friendly roads" in the country.
Why would you go on a motorcycle guided tour in France with us ?
Travel agent is my first qualification as I went out of the Tourism school in Orleans, my hometown. I never really enjoyed it as at that time, motorcycle touring was not part of tourism industry. Its only later than it become an evidence to start the adventure of Ride in Tours, it was natural to put together my skills and my passion.
Of course as an adventure traveller I originally wanted to take the french rider in oveseas trips and especially in the USA (as I have ridden a lot in the country) but thanks to my american friends, I realized that the country I knew best is France and that's where I will have the most added value for the customer. Ride in Tours was born.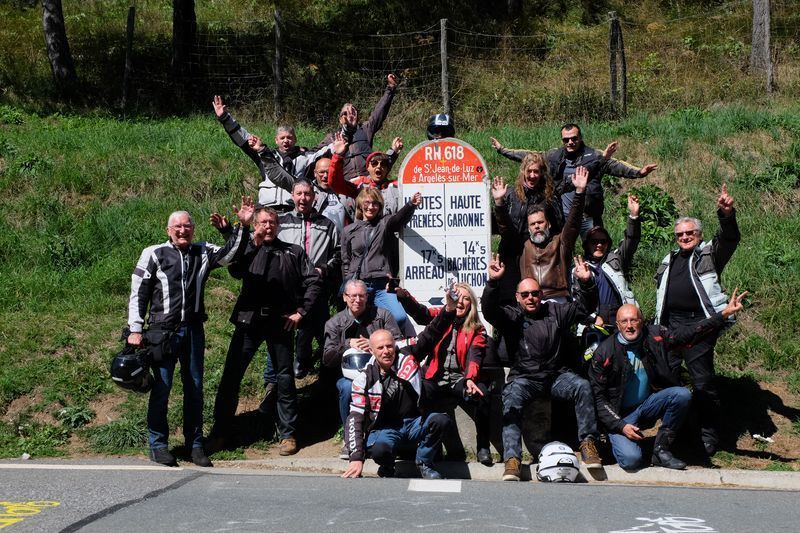 What makes our motorcycle tour unique and different ?
Riding in France is like riding in my playground so I can make it special for all my customer. I always thought that there is no better way to discover a country with a local guide who is born and has lived there.
All our motorcycle tours are focus on the culture, the gastronomy and the history of the region travelled. We take time to stop and enjoy the places we go through. It's all about discovering my country on a motorcycle and not only intense motorcycling riding.
As you will see in our detailled program most of riding days includes a reasonable mileage to allows stops and visits.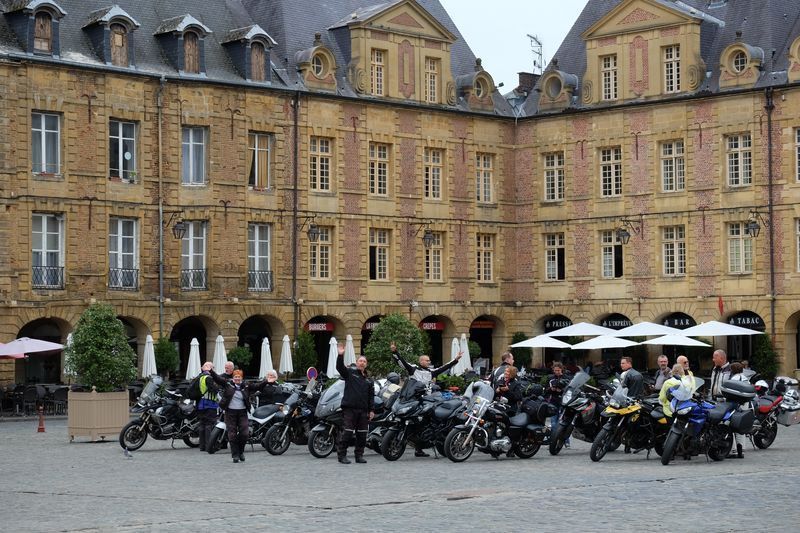 How do I choose the best motorcycle tour for me ?
In order to offer tours that fits to most motorcycle rider we have created motorcycle tours of different duration (from 4 to 15 days) and that cover a great variety of region and themes.
Here are a little advice to help you to pick up the right tour :
If you have limited time we suggest to look at our Normandy D- day tour or Auvergne & Cévennes (can be done in 2 sections of 4 riding days). The heart of Europe tour is also a great option.
For those you wants to take time to discover the country in its great diversity of course the Tour de France of the France discovery tour are perfect. You will spend between 11 to 15 days to ride from Normandy to Provence.
France is too big and you can do it all in one trip ? then select either from the Normandy & Brittany tour for north of France and Southern Spirit for the south of France
history and culture are your interest. Then look at our memorial & Battlefield tour or our Normandy D-Day tour
You are looking for the thrills of the riding and the scenery that visiting villages and castles then you should look at our Grand Alps tour and our northern Italy tour in the Dolomites or our Pyrénées crossing. Auvergne & Cévennes will be a good balance between great riding scenery and culture and visits.
For more information on our guided tours read our FAQs